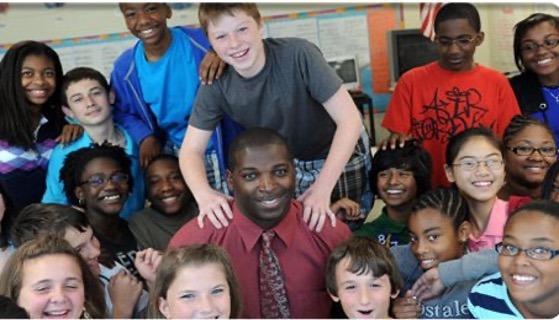 This former college basketball player, boasting a master's degree, is a "rock star" of a teacher and coach! "This man is flat out impressive." says Dan McGovern, founder of Yes I Can Basketball. "He's simply a great match for the eyes and ears of our young players."
David Milligan was born in Harrisburg, Pennsylvania.  He played all sports as a kid but focused primarily on basketball in high school.  He earned a full athletic scholarship to play basketball at Pace University in New York City.  He finished his stellar 4-year career as one of the school's all time leaders in 3-pointers.  He is ranked in the top 20 on Pace's all time scoring list with over 1,000 points.
When his playing career ended, David served as Pace University's graduate assistant basketball coach.  After earning his Master's Degree in Secondary Education, he began teaching 7th grade English and Social Studies in Washington Heights, New York.  He now lives in Charlotte and is currently the Literacy Facilitator and girls basketball coach at Piedmont IB Middle School.  As head coach of the Lady Pirates, he has won 11 league titles, including 5 undefeated seasons.  During his 18+ years at Piedmont, David also coached the school's football team, leading them to 6 straight undefeated seasons.
David's success as a teacher, mentor, coach and facilitator comes from not just his years of experience, but also from his passion and dedication to help kids succeed academically and athletically.