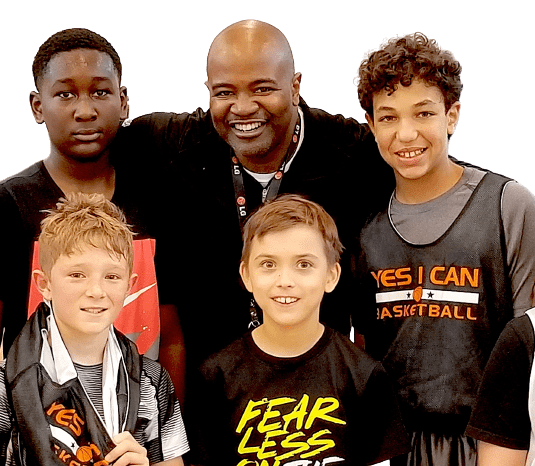 Coach Burse grew up and learned the game of basketball in a tough neighborhood in Grand Rapids, Michigan. He realized early on that basketball and education could be the catalyst to propel him into a better situation.
After playing and graduating from college, Coach Burse began a career as an educator and started coaching youth basketball in 1989 and has spent the past 30 years coaching either youth basketball and/or at the high school varsity level in the states of Michigan, Georgia, and in North Carolina. Having coached many teams to regional titles in North Carolina Coach Burse led his varsity boys' team to the 2008 State Championship in Georgia.
His approach to coaching is to is teach the game by finding parallels between everyday life experiences and the game of basketball. It is important for children to develop the skills to play basketball and to understand the "why" behind the skills taught. Coach Burse's hope is that the skills and lessons players learn will help them to become good players and more importantly become better people. It is better that they are considered to be a great person that happens to play basketball than to be a great basketball player that is not a good person!
Coach Burse lives in Charlotte with his wife Alissa and his youngest two children, Amya and Josiah.